Coyote Stock racers can't get enough! Thornhill Dragway and Finish Line Performance knew the long gap between the NMRA Joliet and Bowling Green events would leave the CS racers eager for competition.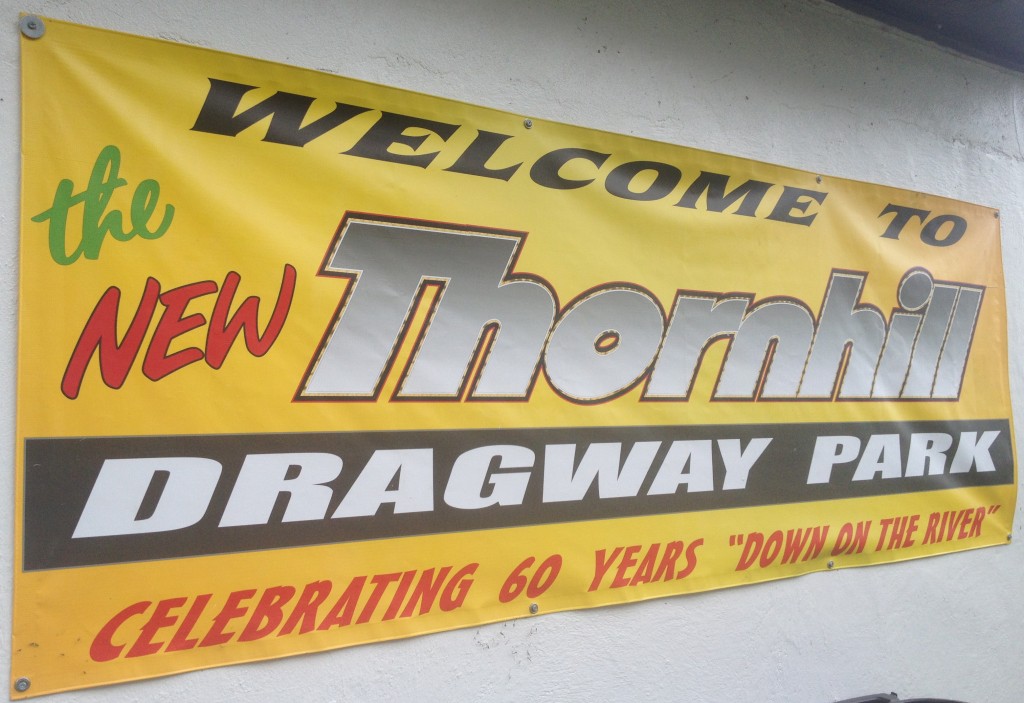 As a result, they organized the first Coyote Pro Stock Event August 1st. Though the event was unofficial, and the racing was 1/8th mile, the competition was a fierce as ever. The rules were basically the same as NMRA competition, requiring the NMRA spec tune, a sealed Coyote engine, and the 3000 lb weight. Fuel was specified as C10, but with no way to check it, racers relied on the honor system.
Thornhill dragway is a historic track, claiming to be the oldest dragstrip in the US still in operation. Though the facilities may have been quaint compared to some of the NMRA official venues, the track was definitely hooking and the staff was friendly and efficient.
Five racers made the trip – Brandon Alsept, Steve Gifford, Jacob Lamb, Drew Lyons, and Steve Moberley in our own Coyote Stock Project Fairmont.
Drew Lyons took the win in the final over Steve Gifford, and picked up the bonus reaction time cash as well.
Check out the Stang TV feature and video here:
Coyote Pro Stock Coverage
Thornhill and Finish Line may host another race in September, as well as an Outlaw style "Run what you brung" race at some point after the NMRA finals in Bowling Green. Stay tuned for details…